-About Us-
With high-efficiency and precision manufacturing technology as the core, facing the two major fields of semiconductor and aviation
Quality
Categories:

About Us

Time of issue:

2021-07-07 11:15:33

Views:

0
● Quality certification: The company has always attached importance to modern scientific management, established a complete quality assurance system, and passed the ISO9001:2015, AS9100D quality management system certification.
● Measurement capabilities: The company has advanced measurement equipment: 1 Zeiss coordinate measuring machine, 2 Hexagon coordinate measuring machines, projectors, flatness meters, etc., which can meet the requirements of customers for precise measurement.
● Quality policy: Use excellent precision intelligent manufacturing technology to find and solve customer problems.
● Interpretation: Use the wisdom of employees, sophisticated technology, and core expertise to continuously meet the current and future development needs of users and provide high-level services.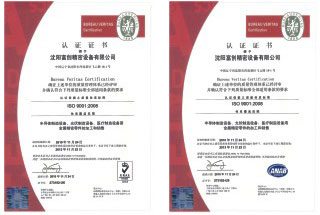 Quality system-ISO9001 certification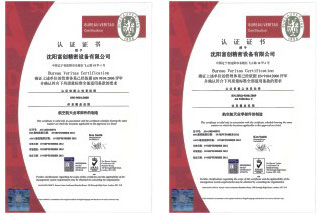 Quality System-AS9100C Certificate
Scan the QR code to read on your phone
Copyright Shenyang Fortune Precision Equipment Co., Ltd.